Sevens High Ultra Slot Review : Features, Free Spins and Helpful Tips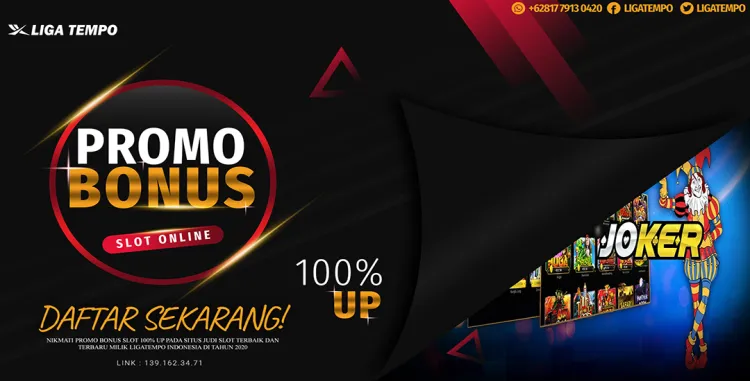 Sevens High Ultra Slot Review: Features, Free Spins and Helpful Tips
Sevens High Ultra is a new Quickspin casino slot in which we get to play iconic fruit symbols in a luxurious spin journey once more. 
It's a follow-up to their previous Sevens High slot, and this time they've added the Ultra feature, which delivers more volatile spins while also increasing the chances of winning. Let's see what's new in this version.
Just check our Sevens High Ultra slot review below.
Complete Sevens High Ultra Slot Review
We appreciate Quickspin's efforts to improve and revitalize older titles, and we hope that this trend catches on with as many developers as possible. This recycling procedure is, in fact, a win-win situation.
You may take a journey down memory lane on a beefed-up version, while the original version can be accessed with a single click. Visually, Sevens High Ultra has been updated as well, but the math model has been upgraded more significantly.
In Ultra Mode, the symbol values are much better, and the 6,768x potential is more than doubled. You can also win a lot more free spins, but the Wild Meter Respins feature is still the core of the game. 
Climb the ladder to turn '7' symbols wild in the base game, and benefit from a bonus round with a non-resetting Wild Meter. Of course, in Ultra Mode, the volatility is increased, providing it an advantage over Classic Mode.
Sevens High Ultra Features
In Ultra mode, symbol values are higher than in Classic mode, and 5-oak with mid-level symbols pays 3-4 times your bet, whilst Classic mode pays just 1.6 to 2 times your bet. For 5-oak, 7s turned into wilds pay 100x your bet, whilst Classic mode pays just 20x your bet. 
The ordinary wild pays the same as the other symbols, and all wilds substitute for all other symbols to help you construct winning combinations.
Each winning activates the Wild Meter on the left, which awards a Sevens High Respin. The Respins will continue as long as you land new consecutive wins, and every second Respin will turn a 7 symbol wild. To max out the wild meter, you'll need 6 consecutive wins, which will turn all three '7' symbols wild. On a loss spin in the base game, the meter resets.
In Ultra mode, you can get more free spins than in Classic mode, with 3, 4, or 5 scatters awarding 10, 15, or 35 free spins, respectively. You also earn a 3x, 10x, or 500x scatter win up front, and you may retrigger the Bonus Round by landing at least three scatters on the same free spin.
Every second free spin win transforms a '7' symbol into a wild symbol and awards +2 bonus spins. The Wild Meter does not reset in the bonus round, so you can turn all three 7 symbols wild early on and keep them wild for the duration of the feature.
The 200 Spins Sevens High Ultra Slot Experience
In the main game, nothing very interesting happened, and the bonus round is activated with three scatters approximately 1:30 into the three-and-a-half-minute highlights video. 
Sevens High Ultra Slot Review Summary
Reviving classic games by upgrading the math model and features is a great idea, and Sevens High Ultra is a huge improvement over the original. 
Of course, players who like the first game's lighter and more forgiving experience can easily toggle the switch at any moment. While maintaining the same bet size, you will be able to enjoy more regular winnings and less swings in your bankroll.
In Ultra Mode, a screen full of wilds pays 2,500x your bet, compared to only 500x in Classic Mode, and the overall payout of 6,768x is a huge improvement over the original game. 
More free spins are available in the bonus round, and things might get exciting if you can max out the Wild Meter early on. Players of the original may now experience a higher risk/reward edition, with the option to switch back to the classic form if things get too difficult.
Pros 
When you win respins, you can make up to three 7s wild.

Symbols with a higher value than the classic version

FS with a Wild Meter that doesn't reset

You might win up to 6,768 times your initial bet
Cons
In 300 billion spins, the maximum win was cracked once.
Tips on Playing Sevens High Ultra Slots
If you're interested in playing Sevens High Ultra Slots, we've put together some helpful tips. These tips may help you increase your odds of winning while lowering your risk of losing. Here are a few of those tips.
Take a look at the demo version.

Calculate the amount of balance that will be consumed for each game session.

Set a loss limit or a stop loss.

For each spin, place a stake of no more than 1% of your Bankroll.

When you're playing, stay calm.
If You Enjoy Playing Sevens High Ultra Slots, You Also Better Try These Games
If you enjoy Sevens High Ultra Slots, there are several other slot games that provide a similar level of excitement. These are the games.
777 Strike Slot
777 Strike is a fruit-themed slot from Red Tiger, and a single play can result in prizes of up to 777x your bet. The bonus round has three stages, each with its own set of benefits, and you can win up to 2,830 times your bet.
Reno 7s Slot
Quickspin's Reno 7s is a classic Las Vegas-themed 3-reeler that awards you a spin on the Wheel of 7s if you land two wheel scatters anywhere on the screen. On the Wheel, you can earn up to 7,777x your bet, and the bonus round has nudging enlarged wilds for payouts of up to 8,277x your bet.
That is the end of our Seven High Ultra slot review. We hope our review will be helpful for you who are curious about this slot game. Do not miss other game reviews from us by subscribing to our blog. Thank you.
Outback Gold Hold and Win Slot Review: RTP 96% (iSoftBet)
Are you looking for the Outback Gold Hold and Win slot review? The game transports the player to Australia, specifically to its most dangerous regions. 
The Australian desert isn't a place most people want to be, but when it's turned into a slot machine, it can clearly be a very rewarding experience, especially if the right features appear. It's an iSoftBet slot that uses the popular Hold and Win streak respins that have been popping up all over the place lately.
Summary of Outback Gold Hold and Win Slot Review
The game has 25 active pay lines and is played on 5×3 reels. They, along with the slot's features, can help you win up to 5,000 times your stake in a single spin. Its gameplay is characterized by medium volatility and a 96% RTP. Hold and Win respins, a Lightning Modifier, and stacked wilds are among the features to look for.
1. Wagering Options
Each round uses 25 coins, and you can bet anywhere between $0.25 and $25 per spin.
A top prize of 5,000x the stake is up for grabs, which isn't a bad return on investment. The Hold and Win respins can pay up to 1,000x your stake (Mega Jackpot), but there are also other bonuses available.
Given the medium volatility of the slot, we believe the rewards outweigh the risk. We are also pleased with the 96% return to player (RTP) that has been announced for it.
2.  Slot Features
Among the slot's features are stacked wilds, which can have a significant impact on your gameplay. They can cover entire reels, appear anywhere, and act as substitutes for all other symbols when forming new combinations.
A Lightning Modifier is an unpredictably occurring feature that involves a lightning strike. This strike can result in a direct trigger of the main feature, with Hold and Win respins, a cash prize, or a platinum coin upgrade for gold coins.
The Hold and Win Respins can also be triggered by 5+ Coin symbols landing in view at the same time, in addition to the Lightning Modifier. Gold or platinum can be used to color these. The Platinum coins are used to increase the respins multiplier by 1x per coin.
Aside from that, it's very similar to other Hold and Win Respin games. It allows you three respins in which you try to collect more Coins in order to reset the number of rounds available. Based on what you collected, you can claim cash prizes and fixed jackpots (20x to 1,000x the stake) at the end of the feature.
3. Design and Theme
The design of Outback Gold: Hold and Win is inspired by the Australian desert. It's not unheard of in a slot machine, but it's also not a popular theme. 
The symbols, which number four in total, focus on the land's wild animals, while the low-paying icons feature pictures of Royals (Jack to Ace). Feature symbols are provided by stacked wilds and Bonus Coins (gold and platinum).
Final Words
In conclusion of our Outback Gold Hold and Win slot review, the game appears to be a good slot machine to try, and it comes from a developer known for using the streak respin mechanic in their new games. We particularly like the top payout, which comes from a medium volatility release. Instead of being confused, it's better to play at togel online.
Pirate Kingdom Megaways Slot Review: RTP 96.1%
Are you curious about the Pirate Kingdom Megaways slot review? Iron Dog Studios is one of many developers vying for a piece of the Megaways category's cake. This engine was created by Big Time Gaming and is now being licensed to various developers, with Pirate Kingdom being the game that Iron Dog chose.
A Brief of Pirate Kingdom Megaways Slot Review
Pirate Kingdom is a slot machine with a 96.10% RTP and a mix of features including Cascading Reels, free spins, and multipliers. It uses traditional Megaways, with up to 117,649 combos possible on 6 reels. Its 10,000x top payout, which you could potentially turn into $200,000, is probably the most exciting aspect of it.
1. Betting Range
You'll have a betting range of $0.20 to $20 to work with in order to activate all of the game's possible winning combinations.
Pirate Kingdom Megaways has the best payout potential of any game in this category, with payouts up to 10,000x total stake if you're lucky. It could mean a jackpot of $200,000 in this game. 
We believe that its RTP of 96.20%, as well as the fact that it is a Medium volatility title, will satisfy you.
2. Slot Features
Because this is a Megaways game, each round will have a different number of possible combinations. Each of the six reels can have anywhere from two to seven symbols, resulting in a total of 117,649 ways to win (for 6 reels of 7 symbols, the best case scenario). 
When combinations form, Cascading Reels will activate, and as with all slots that use them, there will be a flood of new symbols and possibly more prizes.
There will be two types of wilds, one of which is a regular wild that only appears on the last 5 reels. The other will apply a 2x multiplier, and with three contributing to a win, rewards can be increased by up to 8x.
Cascading Reels
The Cascading Reels will be one of the features available in Pirate Kingdom Megaways, along with multipliers that will increase with each new wave that activates, without ever resetting or reaching any kind of limit. You must collect four Anchor symbols to receive additional free spins.
Bonus Buy 
Obtaining anchors from consecutive tumbles, one for each winning combo formed in that spin, grants access to the free spins. The more spins you make, the more free spins you get. The alternative method is to use the Bonus Buy option.
Locked Reels
This mode also uses Locked Reels, which means that if you get a reel with 7 symbols on it during one spin, it will always have that number of symbols on it for the rest of the feature. Locking one also adds a 1x multiplier to the multiplier.
3. Design and Theme
The pirate theme is extremely common in slot machines, but it never gets old, especially if it's well-designed. We believe you will appreciate Iron Dog's efforts with the high-value and feature symbols. 
However, we wish they had done more for the lower symbols, which feature Royals. Male and female pirates, treasure chests, a ship's wheel, and anchors are among the high ones. Your lucky place is on situs slot gacor.
Our Conclusion
In the end of our Pirate Kingdom Megaways slot review, the game is similar to other games that use this popular engine, but it does have some unique features, namely the Locked Reels.
Read More: Jackpot Express Slot Game Review – Theme, RTP and Bonus
Jackpot Express Slot Game Review – Theme, RTP and Bonus
Sail on your way with the Jackpot Express slot game from Yggdrasil. We've seen a number of slots with a traditional Vegas gambling theme, but the makers have taken it a step further with this one, bringing players to America's riverside casinos.
Jackpot Express Slot Game Review
This format was popular in the twentieth century, and can still be seen in various states along the Mississippi River in the United States. Arithmetic models, on the other hand, do not seem promising at first glance. Anyway, let's see if this game can entice players in the same way that the original riverboat casino did before.
Design
When you start the game, you are transported to America a century ago, where the reels are attached to a casino riverboat that lazily sails down the Mississippi River. The boat backdrop consists of beautiful settlements on the shoreline. The view is quite good. Jackpot Express has excellent graphics and a great soundtrack to go with the mood. It's jazzy and energetic, and it's great for the topic.
Symbols
Payouts start with at least three symbols on the payline, with a maximum win offered for five symbols on the payline. On the lower side of the payout table are casino chips with a card suit pattern.
Diamond, Heart and Spade Symbol
Clubs, diamonds, hearts and spades are among them, and they are all different colors on a white background. For the most valued low payouts, the prize can be up to 3.5x the bet for a 5 of a kind combination. The premium is represented by an incredibly passionate casino entrant, with whom you will interact on Jackpot Express.
Wild Symbols
There's also a Wild emblem, and Yggdrasil clearly drew inspiration from Art Deco when creating it. Wilds can be used to create winning combinations or to increase current ones, and their value is equal to the limit above all else.
Themes
A card player with a sly grin, a smoking roulette woman, a champagne-drinking dice woman, and a ship captain, in ascending order, with the latter providing the most satisfactory amount to regulars. Rewards for five premium incidents in a line range from 5 times the bet for the dude card to 12.5 times the bet for the close. 
Jackpot Express Slot – Technical Info
The floating reel has five reels and three rows, with a set of 20 ways to win. Players can go to other countries for as little as $0.2 per spin, with a maximum bet of $100 per spin, providing a fairly wide betting range that will appeal to both high and low rollers. Since slots have moderate volatility, wins should be quite frequent.
RTP
The RTP is 96.2%, which is a bit higher than the average, but it includes contributions to several progressive jackpots, so you get 91.2% without them. Yggdrasil helps you with a moderate hit frequency of 32%, which means you'll get a winning combination every three spins.
Non-jackpot wins are limited to 2,187 times the stake, which is a reasonable limit for such a mathematical model. When playing with the maximum bet options offered, players can aspire to hit a jackpot of $218,700.
Bonus Features
Jackpot Express has some interesting aspects to offer in terms of features, but the game mainly focuses on the functionality of the Wheel of Fortune. Landing three Scatter symbols on the playing field will unlock the wheel of fortune, which will then take you to other attractions. The middle reel will be occupied as soon as you activate the Wheel of Fortune feature, causing it to spin again and revealing one of the additional plays.
Three different variants of Free Spins are available at the wheel. You will receive 10 spins in all modes, and you will not be able to re-enable the feature. Bonus games include the following:
Free Spins on Cards At the end of each round, you and the dealer are dealt two cards. The goal is to outperform the dealer, who will award one Sticky Wild to a random square spot. During Card Free Spins, you can get up to 10 Sticky Wilds.
Free Spins on the Dice A pair of dice is rolled after each winning spin. The dice reveal a random multiplier ranging from 2 to 12 times, which will be applied to your winnings.
Free Roulette Spins On each free spin during the bonus, the roulette wheel spins, awarding random prizes like Sticky Wilds, up to +2 more Free Spins, a multiplier of up to 3x for the current spin, or instant cash payouts of up to 5x the stake.
The Jackpot
The jackpot, as the name suggests, is the highlight of the game. On the Wheel of Fortune, you can play jackpot bonus games. The bonus game is played on a three-tiered wheel, with each level providing decent rewards that increase in value as you progress through the levels. If you successfully trigger the feature with 4 or 5 Scatters, you will be taken directly to the second or third level. Below are the rewards associated with each level:
Tier 1: Instant cash rewards ranging from 2.5x to 10x your stake, a green gem share that doubles all cash wins and gives you respin, and arrows that take you to the next level.
Tier 2: Instant cash rewards ranging from 10 to 50 times your bet, green gem segments that double all cash wins and earn you respins, arrows that take you to the next level and Mini Jackpots.
Tier 3: Instant cash rewards ranging from 25 to 100 times your bet, green gem segments that double all cash prizes and earn you respins, and arrows that take you to the Main Jackpot or Side Jackpot.
Jackpot Progressive
All jackpots are progressive, with seed values ​​of $200, $1,500 and $15,000 respectively for the Mini, Side, and Major jackpots. The Jackpot receives a portion of the stake, which is 1.4 percent for the Mini, 1.2% for the Side and $2.4 for the Major. Prizes are expected to drop when they hit around $100,000 for the Major, $4,000 for the Side, and $500 for the Mini.
Experience 200 Rounds Jackpot Express
We put this slot through its paces just for you, and now we're ready to give you our thoughts. You may find it useful to know how things are going with our first 200 spins before you get started with Jackpot Express.
We always do this with the games we're interested in because they give you a good indication of what to expect, even if the results are subjective and far from statistically meaningful averages. Our gaming experience is documented in movies in the gallery, as well as on our YouTube account.
We started by betting a total of €20 and used the auto spin feature for the first 100 spins. In cases like that, we always like this because tracking a 200-round session makes it easier to determine how much we will earn across bets. We had a number of dead spins and fewer wins during the session, as would be expected from a volatile slot.
In addition, we received three free spins after the first 100 spins, but we were unable to claim any significant wins. We received 10 free spins after the last 100 spins were substantially more successful than the first 100 spins. We were very lucky to win the 1,120 euro jackpot.
In summary, Jackpot Express appears to be a slot that has the potential to fulfill your dream of riches like you've never seen before, especially if you're lucky enough to land one of those delicious jackpots. In any case, we recommend that you try playing it yourself, but keep in mind that the outcome is never guaranteed, and you can win and lose.
Jackpot Express Slot Game – Verdict
To be honest, Jackpot Express by Yggdrasil was a controversial game at the end of the day. This slot online game has several flaws that detract from the overall experience and make the gameplay tedious. The cons start by checking the payout table. Even for premium symbols, which are capped at 12.5x for the highest paying symbols, the rewards are a bit low.
Plus, the base game is pretty boring as there's nothing extra to keep you entertained while you wait for the wheel of fortune to appear. Keep in mind that only Wilds are available during the main game, while all material is concentrated on Free Spins.
Another disadvantage of Yggdrasil's creation is its low maximum non-jackpot win, which is only 2,175x the stake. Due to the high hit rate, wins will occur frequently, but not often enough to justify the risk.
Final Conclusion
Jackpot Express slot game, on the other hand, has an immersive atmosphere and offers gamers a unique gaming experience. However, Yggdrasil's biggest advantage is its environment, which makes it stand out from a sea of ​​other slots, even if only visually.
In all other respects, Jackpot Express slot game may not be worth the risk; however, you have to decide if the game is to your taste. Jackpot hunters, on the other hand, don't care about the problems mentioned above, therefore waiting until the right time to jump into the action is better than rushing in hopes of claiming the prize.
Also Read: Gold Star Fruits Review: RTP 95.00%